About Us
With over 36 years experience, a passion for the industry and a unique eye for design, Seagull Photo & Design is the answer to your business print and web identity!
Here at Seagull Photo & Design we pride ourselves on being able to offer the personal experience that a small business has to offer, along with the scope and talent that a big agency provides.

Our Staff consists of Janet Graham, a designer/Photographer for over 36 years who has the passion and creativity to bring your companies vision to reality. Janet has worked on some major projects, from creating brand identities and media buying to 300 page catalogues and photography sessions. She has a passion for creativity and the drive to guide your business' identity!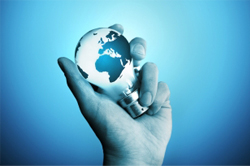 Steve Jordan is a jack of all trades who got started in the 80's with photography. During his career he has taken on many roles from graphic designer to web developer to videographer.

The teams newest member Travis Graham has been working with programming languages and developing his own sites and software for 11 years. A recent graduate of the NSCC Information Technology program, Travis was awarded both the highest achievement award (awarded to the graduate with the highest average in his concentration) and the Database Development award (Awarded to the top student as chosen by the faculty).